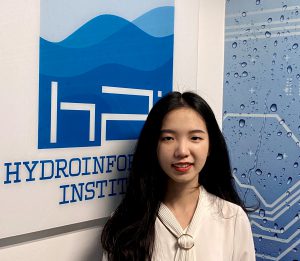 We warmly welcome Jingni Liu as Hydraulic Modeller to Hydroinformatics Institute (H2I).
Jingni graduated with a bachelor's degree in Environmental Engineering from National University of Singapore (NUS). She started her career as an environmental consultant in 2018. She is also equipped with multi-disciplinary knowledge ranging from water engineering such as hydraulic design, hydrodynamic simulation, water quality analysis and aquatic ecosystem, to big data analytics. 
Jingni is currently pursuing a master's degree in Hydraulic Engineering and Water Resources Management at NUS. She is extremely interested in urban water resources management with digital technologies. 
She is excited to joined Hydroinformatics Institute as a hydrological/hydraulic modeller.