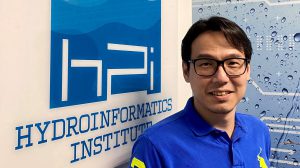 We warmly welcome Benjamin Ting Meng Guan as Finance & Business Controller to Hydroinformatics Institute (H2I).
A qualified CPA with more than 15 years of experience covering financial analysis, group consolidation and reporting, business partnering, insolvency and corporate recovery, financial and SOX audit in various high-performing organisations. 
Having a strong belief in teamwork with good interpersonal skills at building up rapport with others.    A results-driven leader seeks to collaborate closely with the team members and strives to bring out the best performance from them.