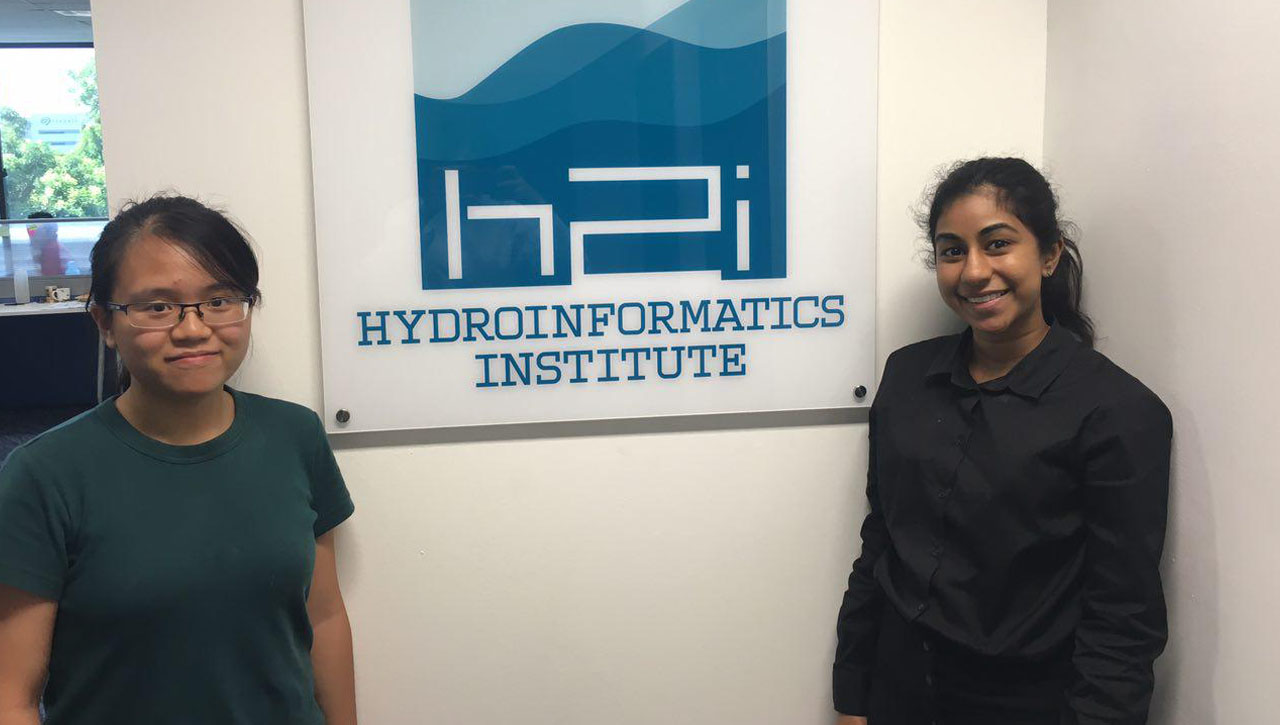 The Hydroinformatics Institute (H2i) is pleased to welcome our summer interns Thai Bao Ngoc and Nediva Divya Singam.
Ngoc is a fourth year Environmental Engineering student at the National University of Singapore (NUS). She has keen interest in data-driven hydrological modelling. She looks forward to the opportunity to see how it is applied, and to learning from our team.
Nediva is a second year Geography and Geoscience student, also from NUS. She is passionate about both sustainable development and communication, and hopes to find ways to combine the two during her time with us.
"The application of data science to water management is a growing field and we're glad to see how interested young people are in this emerging area. We also look forward to the fresh ideas they might bring to the mix," said H2i's Managing Director Jair Smits.
Welcome to the team, Ngoc and Nediva!