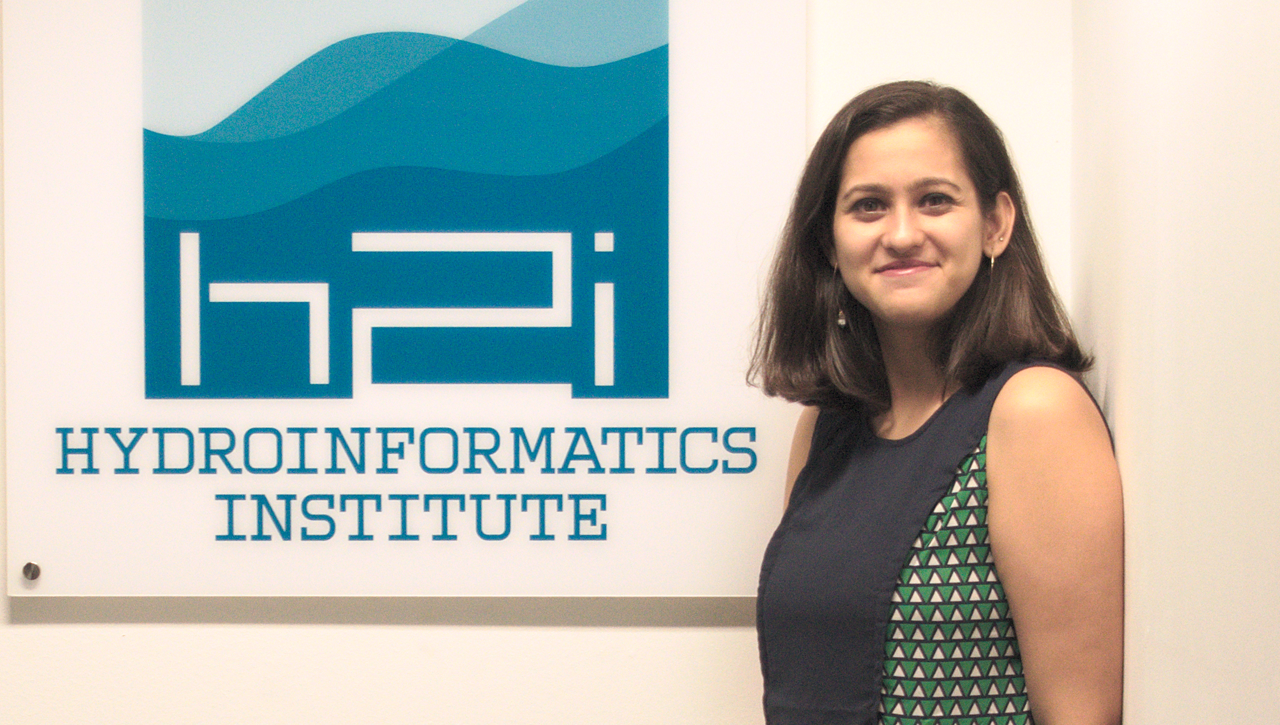 Ms Nishtha Manocha has joined the Hydroinformatics Institute (H2i) as a project manager (hydrology).
Nishtha's years of experience in the fields of hydrology, climate adaptation, real options and water policy makes her an expert in developing adaptive solutions to combat uncertain climate change.
Nishtha received her Bachelor's Degree in Engineering (Chemical Engineering) from Manipal Institute of Technology, Manipal, India in 2011, and obtained her Master's degree in Hydraulic Engineering and Water Resource Management from National University of Singapore (NUS) in 2013.
Mostly recently, Nishtha completed her PhD in Civil and Environmental Engineering, in the area of 'Infrastructure Investment under Deep Uncertainty'.
Nishtha has also received several international awards. She was the recipient of the "2014 Singapore-Netherlands Sustainability Award" and was also recognized with the "President's Award" by the Ministry of Environment, South Korea during the Asia Pacific Youth Parliament for Water. She was also the representative of the youth of Asia Pacific at the Stockholm World Water Week in 2014.
She looks forward to leading the team in new projects that will allow H2i to create an even bigger impact in the field of water management.
Welcome to the team, Nishtha!